The Annual Military Family Lifestyle Survey is OPEN!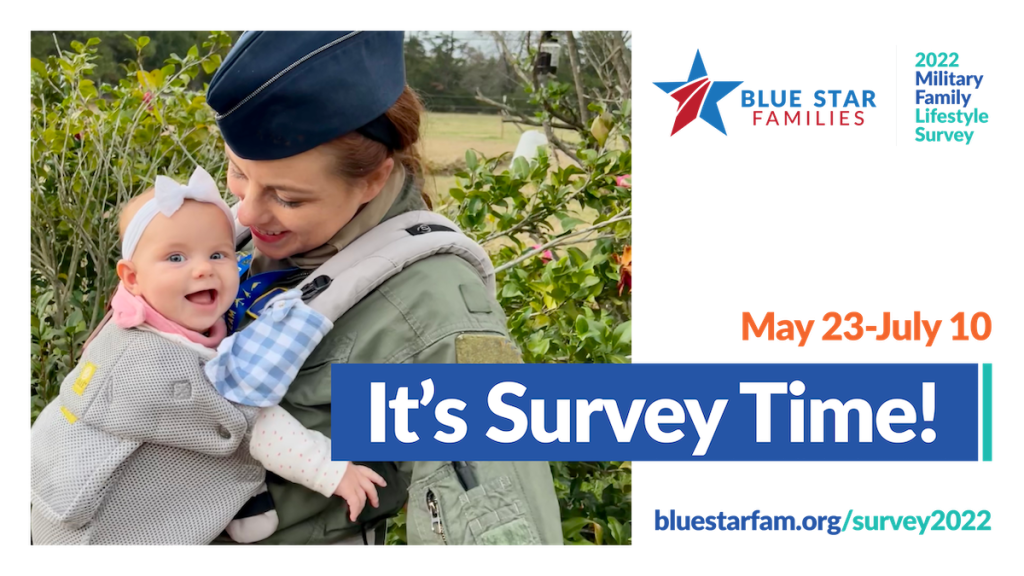 ServingTogether, a program of EveryMind is proud to support the Blue Star Families' 2022 Annual Military Lifestyle Survey!
You may be familiar with this comprehensive survey that collects feedback from active-duty, National Guard, Reserve, Veterans, and their family members—like you. The data collected from the survey becomes a blueprint for identifying the most pressing issues that the military- and Veteran- connected community faces. This feedback is then used to create solutions that will support you and provide the resources you need to thrive.
This year, Blue Star Families is conducting their survey from May 23 – July 10, and we want you to help by sharing your experiences.
After more than a decade of serving families like yours, there are two essential things Blue Star Families always strives to do:
Ensure that you always have a place to feel like you belong.
Provide you with the opportunity to share your voice openly and freely.
The survey is an important opportunity to inspire decision makers to make lasting changes to help military- and Veteran-connected families. Will you take some time today to share what is most important to you and your family? Take the survey:
https://syracuseuniversity.qualtrics.com/jfe/form/SV_dcLum8O6cJCiCKW?RID=MLRP_ageks6o6p1MiFkq&Q_CHL=email