The Veterans Experience Office and Cohen Veterans Network Host Virtual Networking Lunch & Learn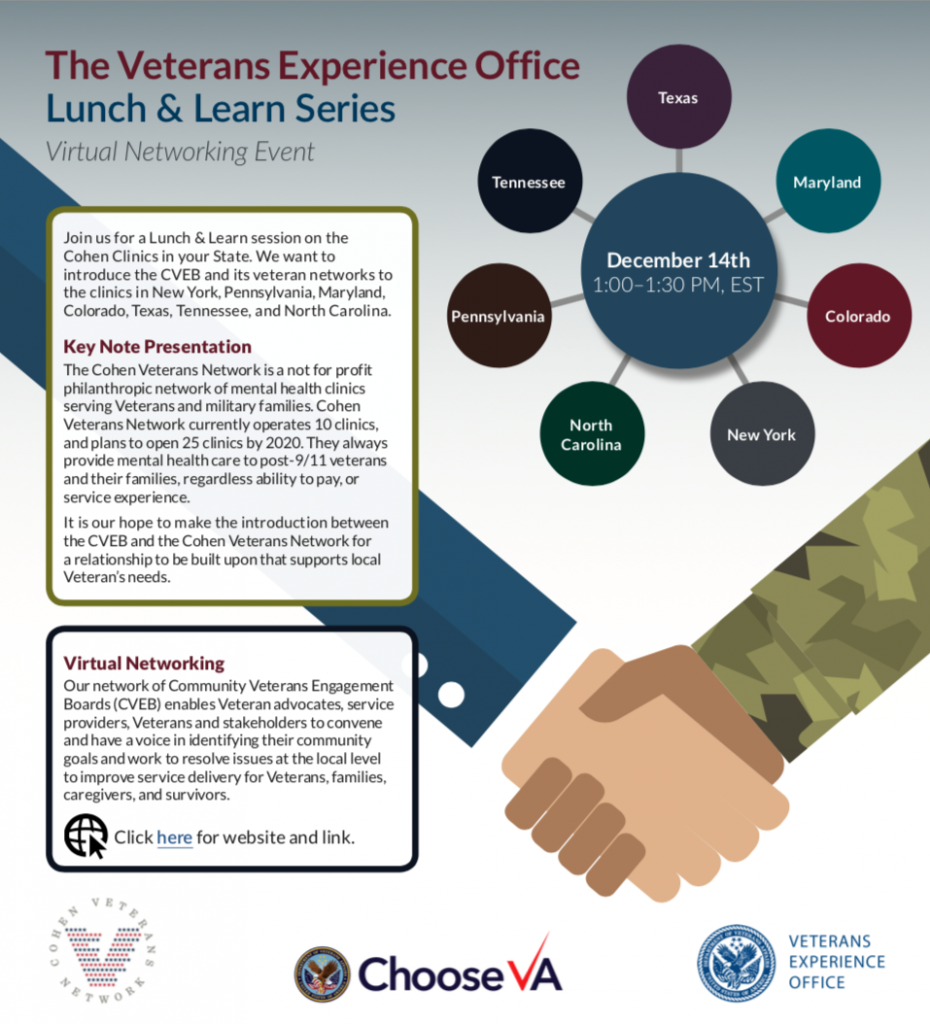 Cohen Veterans Network and Veterans Experience Office host virtual Lunch & Learn series
December 14, 2018, from 1 p.m. – 1:30 p.m. EST.
Key Note Presentation
The Cohen Veterans Network is a not for profit philanthropic network of mental health clinics serving Veterans and military families. Cohen Veterans Network currently operates 10 clinics, and plans to open 25 clinics by 2020. They always provide mental health care to post-9/11 veterans and their families, regardless ability to pay, or service experience.