USO-Metro Baby Sprinkle for military moms-to-be – June 16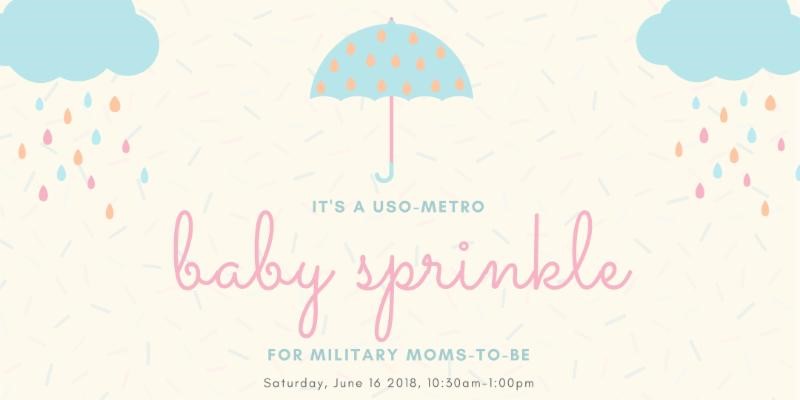 **While we love our littlest newborn patriots, this program is reserved for expectant Active Duty Military Ladies and Active Duty Spouses due within the next six months.**
**THIS EVENT IS IN A LOTTERY DRAWING FORMAT.**
Registration to enter will end at 9:00 AM Thursday, June 7.
Randomly selected participants will be notified by 2:00 PM Friday, June 8.
Baby Sprinkle: Military Moms-To-Be
A baby sprinkle is a lower-key gathering that allows friends and family to shower a pregnant woman with love and a couple of gifts, without all the bells and whistles of a big shower for a new mom-to-be.
USO-Metro Field Operations invites 30 expectant Active Duty Military Ladies and Active Duty Spouses due within the next six months to celebrate through a day of fun and games, networking, and education from industry experts.
The event will feature interactive games, raffles, educational presentations, and a variety of refreshments generously provided by our Corporate Partner, Papa John's.
Date: Saturday, June 16 2016, 10:30am-1:00pm
Location:  Vienna, VA (exact location will be provided to lottery winners)