Valley Assistance Network and ServingTogether Announce New Collaboration to Serve Veterans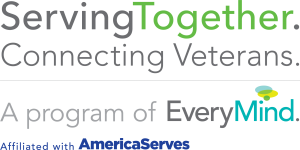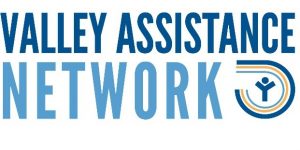 ServingTogether, a program of EveryMind is excited to announce that we are expanding our reach in conjunction with United Way of Northern Shenandoah Valley's (UWNSV) Valley Assistance Network (VAN). With this collaboration, we are now able to serve our military and veteran community in the United Way of NSV's region of Virginia including the communities of City of Winchester, Page County, Shenandoah County, Frederick County, and Clarke County. We will also be able to give our providers and clients in the National Capitol Region access and connection to resources in VAN's growing Connect NSV network, a coordinated referral system also powered by Unite Us.
"This partnership allows us to expand coordinated care for our community's active duty service members, veterans, and military connected families, while allowing ServingTogether to do what they do best – serving those who served," said Jennifer Hall, Director of Community Engagement at United Way NSV.  "Service members in the Winchester area now have a direct link to dozens of partners in the Washington DC area as well as state and national nonprofits who specialize in serving the military community," Hall said.
Through our collaboration with Connect NSV, as their team identifies military and veteran families that need resources beyond services available in their community, they can refer into ServingTogether's network that covers the over 95 organizations in the National Capital Region and beyond to State, National Providers and Coordinated Networks of Providers across the United States, as part of the AmericaServes program by IVMF. ServingTogether will also have greater capability to connect military and veteran families residing and needing support in the Northern Shenandoah Valley region to robust resources available through Connect NSV.
At ServingTogether, we believe that total wellness for our veteran and military-connected community means giving the best access to care and resources. We see this collaboration with United Way of NSV, in conjunction with our connection to Mission United in South Hampton Roads, the Virginia Department of Veteran Services, and numerous non-profit and area resources in Virginia, as providing increased access to the wealth of local and national community partners. This is an exciting step in our effort to offer a statewide one-stop solution for military and veteran families.