Veteran Housing Connections Forum – Mar 26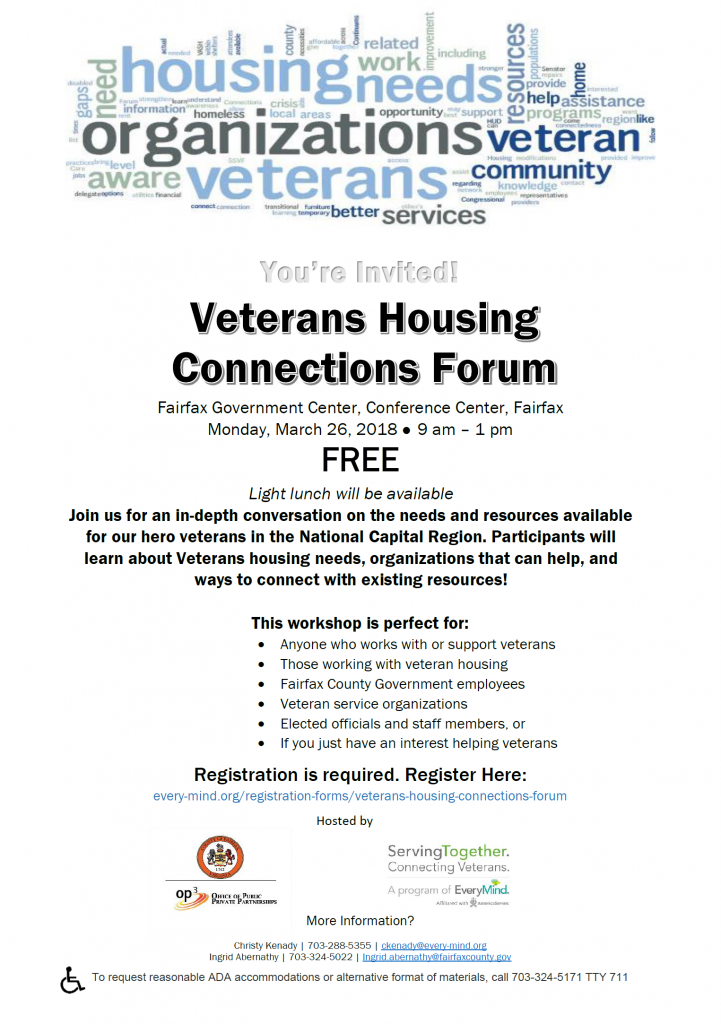 Lunch generously provided by:

ServingTogether, in conjunction with Fairfax County Office of Public Private Private Partnerships (OP3) will be holding a Veteran Housing Connections Forum on Monday, March 26 from 9 am – 1 pm at the Fairfax Government Center in Fairfax, VA. Organizations that work with or support veteran housing needs are encouraged to attend. More details to come soon on speakers and panelists for the event!
Register now at:
http://www.every-mind.org/registration-forms/veterans-housing-connections-forum/ 
If you have any questions or are interested in being part of this event, contact:
Christy Kenady
703-288-5355