Veteran Services Center Groundbreaking Ceremony Nov 18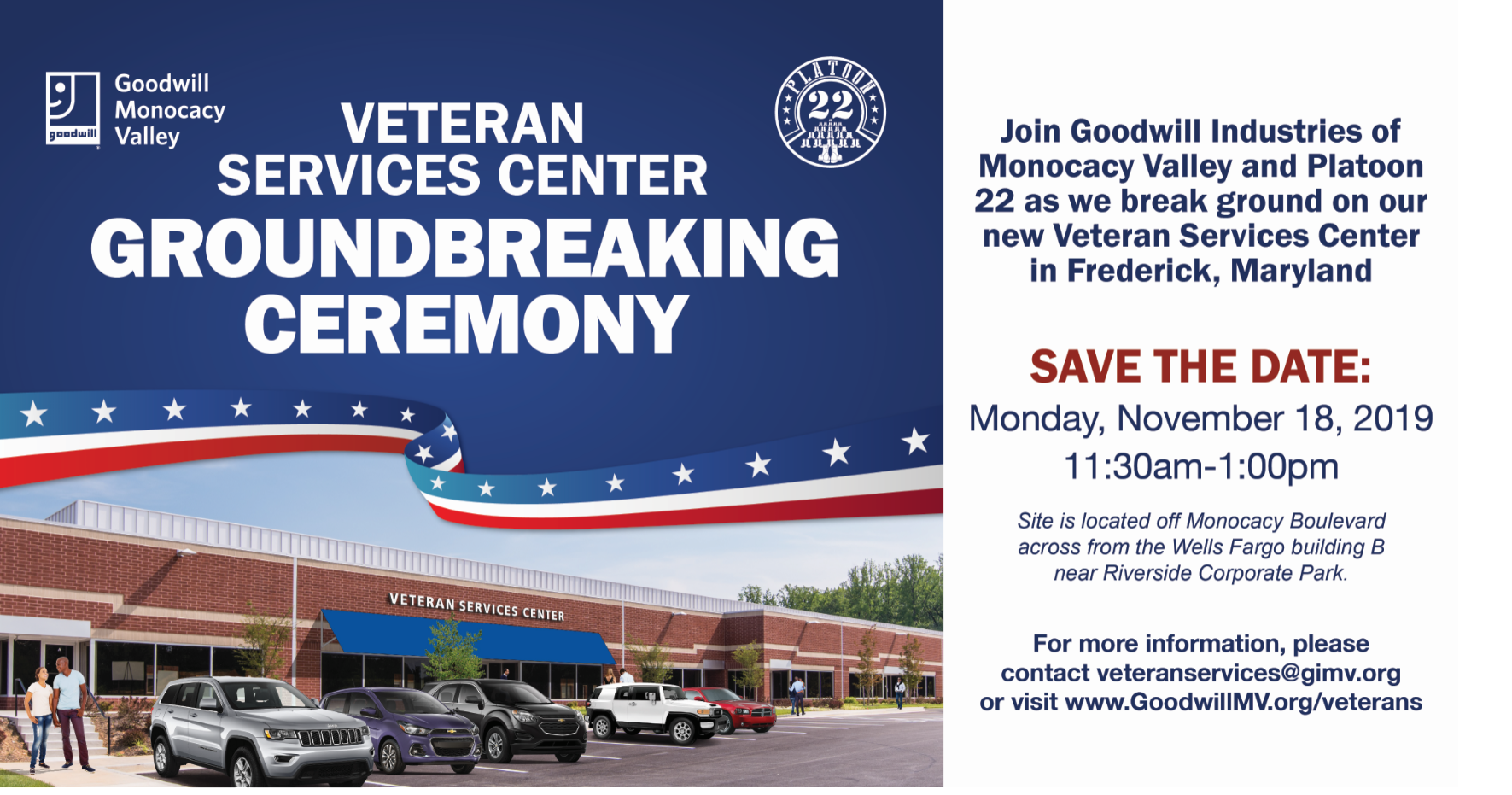 Goodwill Industries of Monocacy Valley's new veteran services center will be a comprehensive resource serving veterans and their families.
The 20,000 square-foot center will be home to more than a dozen staff and strategic partners, all committed to eliminating the oftentimes frustrating bureaucracy that is a barrier to the veteran and their family in receiving their much-deserved, hard-earned benefits.
Through classes, counseling, and veteran benefits navigation offered at the veteran services center, warriors and their families will receive the support they need to ensure a smooth and rewarding transition into civilian life. Among these services, the center will assist individuals in obtaining and maintaining meaningful employment.
In addition, a significant amount of focus will go toward intervention and support to veterans and their families who require mental health solutions. Every day in America, 22 veterans commit suicide. The center will raise awareness for the suicide epidemic among veterans.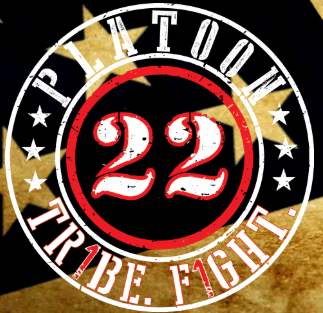 Platoon 22 has been identified as a founding partner and a critical resource within the veteran community. The organization envisions a world where veterans and first responders have the resources they need to receive effective mental health solutions, all while raising awareness to bring about meaningful change to the suicide epidemic among veterans.