Veterans Open Mic May 22nd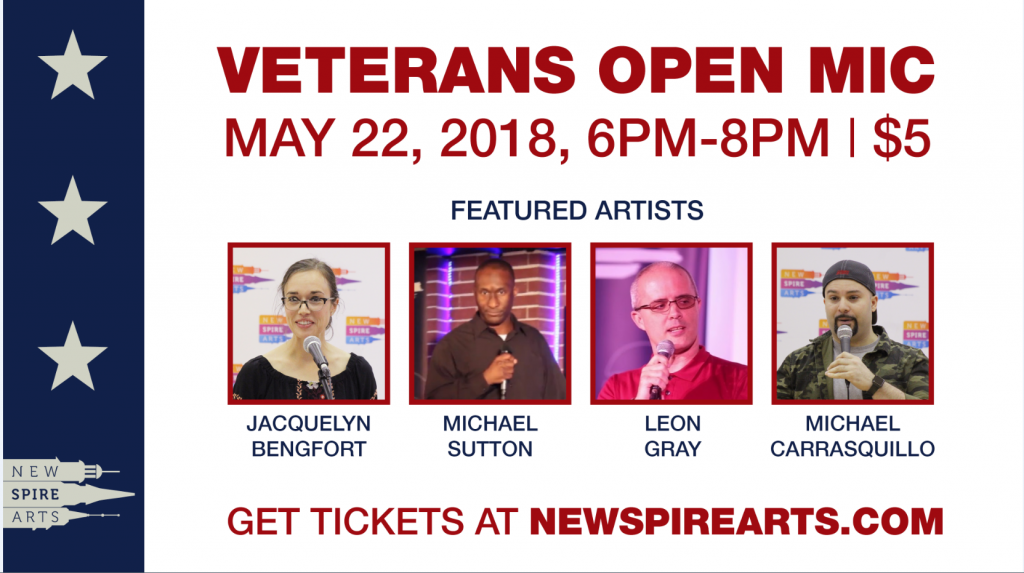 Veterans and their families deal with a range of experiences, both when they serve and after they leave the military. Join us on May 22 at 6pm for an open mic that uses the tools of performance art such as poetry, comedy, and storytelling to address these complicated issues and to help us gain insight into veterans' lives and experiences. We hope this will be an ongoing discussion as to how veterans support us and how we can support them using the arts as a bridge.
Veterans and their family members are invited to perform at this event. When you register, there will be a question asking if you are interested in performing. REGISTER HERE. 
The event will be held at New Spire Spaces at 115 E Church St. There is free parking behind the building, which can be accessed by making a left from Church St onto Chapel Alley and then another left into the lot.
GET TICKETS AT NEWSPIREARTS.COM