VetSuccess Immersion Academy Deadline Dec 2nd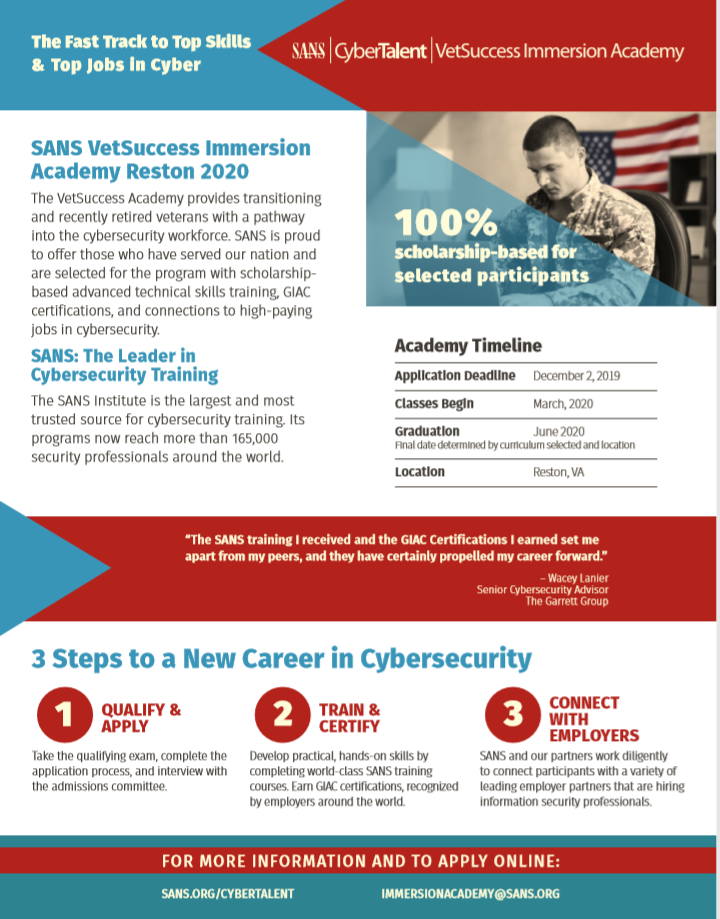 To help fill the skills gap, the SANS Institute created the SANS CyberTalent Immersion Academy, an intensive, accelerated training program that provides SANS world class training and GIAC certifications to quickly and effectively launch careers in cybersecurity. SANS CyberTalent Immersion Academies are 100% scholarship-based and no cost to participants.
Applications for the SANS VetSuccess Immersion Academy Reston 2020 Session are being accepted through December 2, 2019. Click HERE for more information.