Virtual Legislative Briefing on 9-8-8 Implementation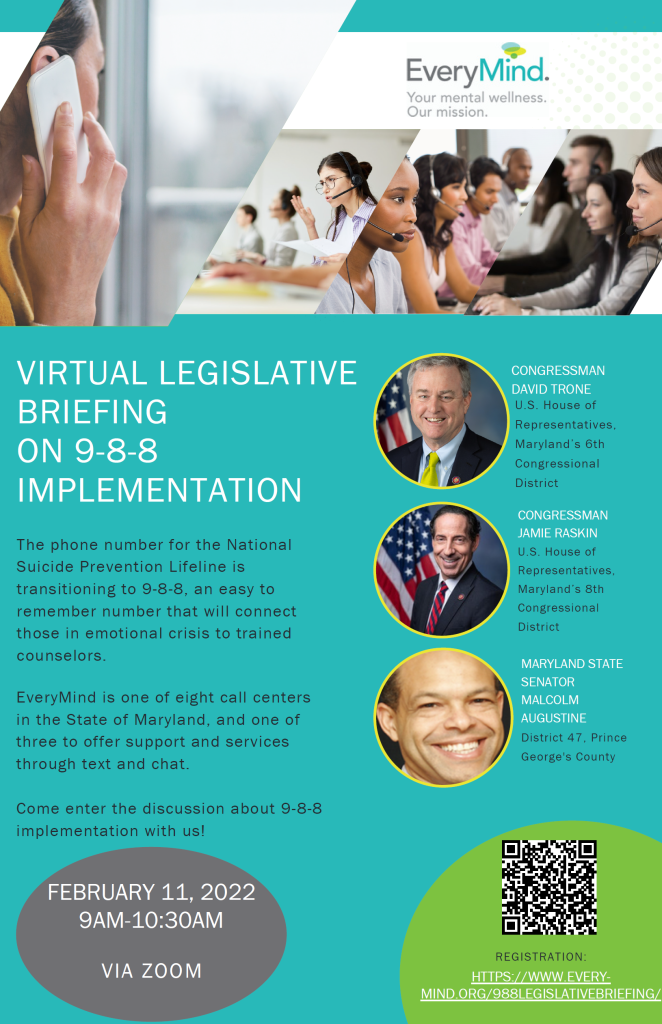 JOIN US!
VIRTUAL LEGISLATIVE BRIEFING
ON 9-8-8 IMPLEMENTATION
FRIDAY, FEBRUARY 11, 2022
9 AM-10:30 AM ET
The phone number for the
 

National Suicide Prevention Lifeline— 1-800-273-TALK— will be transitioning to 9-8-8. This easy to remember three-digit number will connect Marylanders and all Americans in emotional crisis to trained National Suicide Prevention Lifeline counselors, opening the door to healing and hope. The transition to

 

9-8-8

 

will launch in July 2022 and is anticipated to triple call volume to existing call centers who have been doing this life-saving work for nearly two decades.
EveryMind
 

is one of eight call centers in the State of Maryland, and one of three to offer support and services through text and chat.
Come enter the discussion about
 

9-8-8

 

implementation with us!