VIRTUAL SLEEP ENHANCEMENT GROUP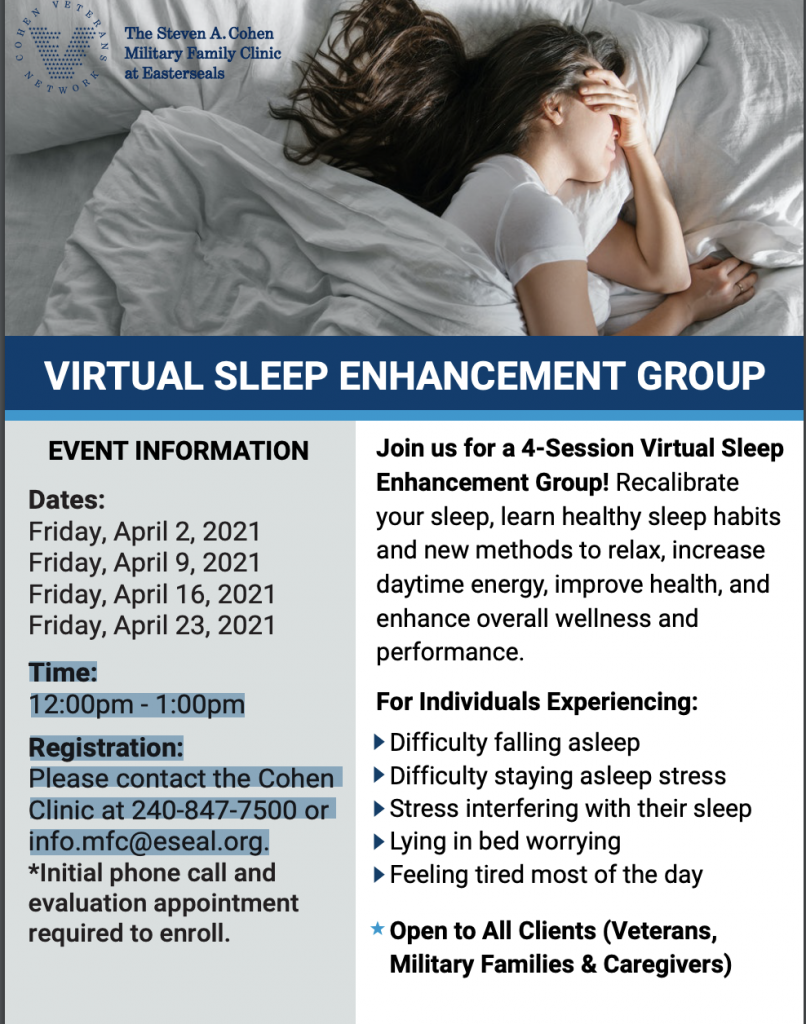 Join us for a 4-Session Virtual Sleep Enhancement Group! Recalibrate your sleep, learn healthy sleep habits and new methods to relax, increase daytime energy, improve health, and enhance overall wellness and performance.
For Individuals Experiencing:
Difficulty falling asleep
Difficulty staying asleep stress
Stress interfering with their sleep
Lying in bed worrying
Feeling tired most of the day
Dates:
Friday, April 2, 2021
Friday, April 9, 2021
Friday, April 16, 2021
Friday, April 23, 2021
Time: 12:00pm – 1:00pm
Registration: Please contact the Cohen Clinic at 240-847-7500 or info.mfc@eseal.org.