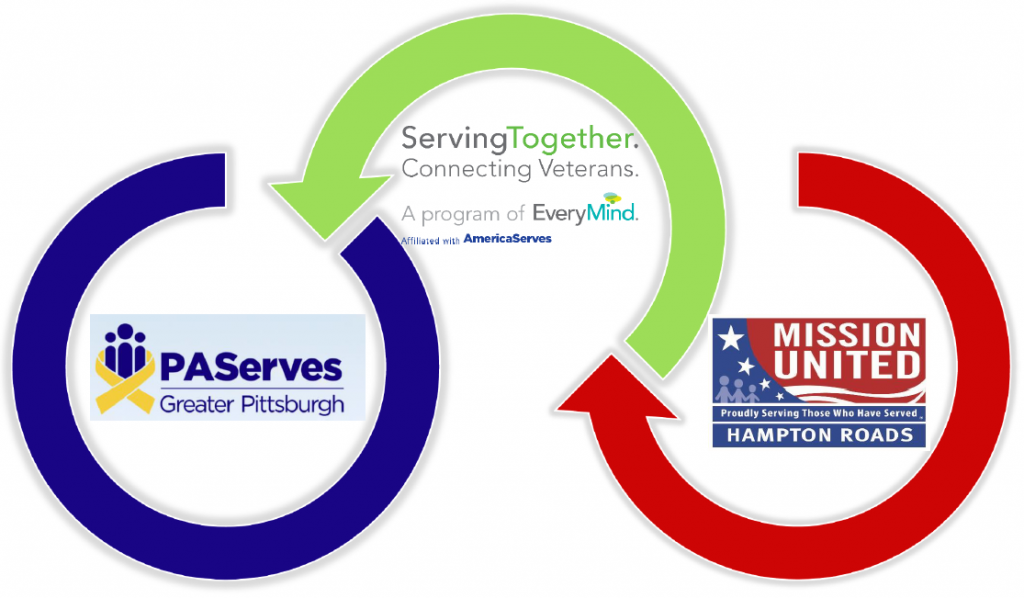 Recognizing the Effects of Secondary Traumatic Stress & Burnout 
on Service Providers, Clinicians & Caregivers Assisting the Military & Veteran Population
Treating and supporting the brave men and women who have served our country can be extremely satisfying, and most individuals who choose this line of work find it to be very rewarding.
Nevertheless, over time, working with the military and veteran population — particularly with those who have endured traumatic experiences — can become increasingly stressful and can at times lead to some common burdening reactions. Burnout, secondary traumatic stress, vicarious trauma, and compassion fatigue are some of the terms used to describe the emotional impact that some providers experience when working with individuals who have experienced traumatic events.
This dynamic and interactive training will provide information on how to recognize signs of secondary traumatic stress and burnout and how to overcome these through self-care and self-soothing techniques.
This seminar is designed to help you:
Recognize the difference between secondary traumatic stress, compassion fatigue, vicarious trauma and burnout;
Appraise secondary trauma and burnout through the use of self-report instruments;
Recognize the signs of secondary trauma and burnout;
Gain knowledge about self-awareness and professional boundaries/limitations;
Understand the difference between coping skills and self-soothing skills and how to use them to decrease secondary trauma and burnout symptoms;
Develop personal management plans utilizing self-care and self-soothing techniques and activities
Speakers & Panelists:
Nick Williams, MS, NCC, LPC, CEO/Therapist/Co-Owner, Indelible Changes LLC
Jennifer Grinnell, LCPC, Division Director, Adult & Community Services, EveryMind.
Charlie Brown, LCPC, NCC, American Red Cross Volunteer, Victory for Veterans Board Member
Steve Zappalla, PhD, LPC, Center for Veterans in Transition (CVIT), Center for Emotional Wellness and Healing
Click here to review more information about the speakers and panelists.
Presented by ServingTogether, a program of EveryMind as part of the Regional Community of Practice efforts for the AmericaServes Mid-Atlantic Region. This project was supported under a Grant awarded by the Walmart Foundation to SU. 
Who?
Registered AmericaServes Network Users in the Mid-Atlantic Region (ServingTogether in the National Capital Region, Mission United of South Hampton Roads, and PAServes, Greater Pittsburgh). Staff and team members within the organization are also invited to participate.
Cost?
This workshop is provided free of charge, as part of the Mid-Atlantic Regional Community of Practice Champion initiative.
Where?
This workshop will be offered in person, but also virtually through a live webinar option:
Academic and Research Building, Room 106 – Johns Hopkins University Montgomery County Campus, 9601 Medical Center Drive, Rockville, MD 20850
-or- 
Attend Virtually through GoToWebinar
When?
Wednesday, July 24
9:30 am – 11:30 am (EST)
In person attendees:
9:00 am – 11:30 am (EST) – Recognizing the Effects of Secondary Trauma and Burnout Workshop
11:30 am – 1:30 pm (EST) – Lunch & National Capital Region Network Building Session
Registration begins at 9:00 am with light refreshments and coffee available.
Following the training, we invite you to stay for a light lunch and National Capital Region Network Building Session. This will be an opportunity to get to know other providers in your network and build capabilities for a stronger collective impact in our region. The lunch and session will wrap up by 1:30 pm.
Continuing Education: 2 Credit Hours
EveryMind will provide continuing education certificates to those in attendance for the entire seminar, after which attendees may collect their certificates. EveryMind will NOT issue or reissue certificates for individuals after the event ends.
EveryMind is authorized by the Board of Social Work Examiners in Maryland to sponsor social work continuing education learning activities and maintains full responsibility for this program.  This training qualifies for Category I continuing education units.
EveryMind has been approved by NBCC as an Approved Continuing Education Provider, ACEP #5796. Programs that do not qualify for NBCC credit are clearly identified. EveryMind is solely responsible for all aspects of the program.
Registration:
Reservation required. Please RSVP to secure your in person attendance.
Register to Participate Virtually 
We will offer this session virtually via GoToWebinar.
Questions?
Please contact Christy Kenady at ckenady@every-mind.org or by phone at 703-288-5355.
Notice: EveryMind has leased or rented facilities from the Johns Hopkins University. However, EveryMind and any programs operated by it are not related to or affiliated with the Johns Hopkins University in any way. EveryMind is an entirely separate legal entity with no connection to the Johns Hopkins University aside from the temporary use of facility for the specified program.