Watch the Recording: EveryMind's Legislative Briefing on Veteran Suicide Prevention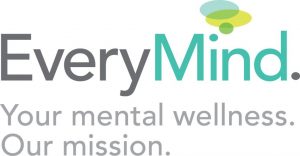 EveryMind hosted a panel presentation and discussion by representatives and elected officials from Maryland, Virginia, and Washington DC on the Commander John Scott Hannon Veterans Mental Health Care Improvement Act of 2019 and the many legislative and community initiatives signed into law on January 5th to prevent Veteran Suicide and increase access to community mental health supports for our military-connected families.
Daily headlines have focused on how much mental health and wrap around care services are needed now more than ever. EveryMind's ServingTogether program, an affiliate of the Institute for Veteran and Military Families' AmericaServes network, delivers just that. Chris Van Hollen, United States Senator from Maryland, Tim Kaine, United States Senator from Virginia, Will Smith, Maryland State Senator District 20, and Dr. Richard McKeon, Chief of Suicide Prevention at SAMHSA were among the many local, state, and federal participants at this legislative briefing.
Click here to view the live recording of the event.
About EveryMind:
EveryMind, an independent 501(c)3 nonprofit organization, has been impacting the mental health and wellness of children, youth, adults, veterans and families in the National Capital Region for over 60 years. The new name, EveryMind, was adopted in September of 2016 in order to more accurately reflect the expanded reach and mission of this vital community resource. Based in Rockville, MD, EveryMind's dedicated staff of paid professionals and volunteers works to strengthen communities and empower individuals to reach optimal mental wellness. For more information please visit Every-Mind.org.