Women's Retreat Event / The New Day Project , Madison Fields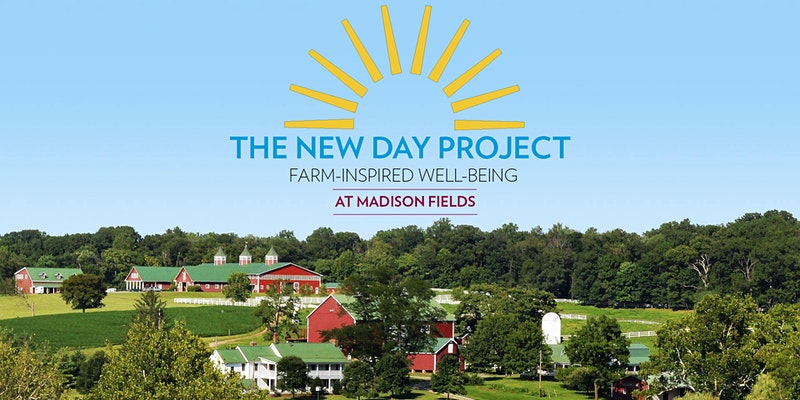 Exploring New Horizons – A Women's Retreat
Slow down and reset. Follow your heart as the farm speaks to you. Join like-minded women for a day of enjoyment, learning and growth.
Nestled on 400-acres, our historic farm – Madison Fields – is a safe and lovely refuge in the heart of Montgomery County's agricultural reserve. Healing and self-discovery take place through open skies, lively animals, nature walks, creative pursuits, shared stories, and simple pleasures! The book, The Listening Path, will serve as the guide to the creative art of attention. Lower your stress and join in the fun, with Jane and friendly guests. Spots are limited – register today!
Take-aways: Clarity, energy, and confidence.
Includes:
Farm and garden venue
Animal interactions (ground only)
Journals and supplies
Goats-milk soap (made on the premises)
Healthy snacks
Intimate gathering
Resources to support well-being
Guided activities to explore, create and share
Logistics:
$50 per person (scholarships available)
9 a.m. – 3 p.m. (linger until 4 p.m., if you like)
Bring a bag lunch (microwave and refrigerator on-site)
Dress for the weather (we will spend time outside)
Agenda:
Storytelling/Intentions
The Listening Path Ways
Sense-Able Nature Walk
Lunch, Sharing, Free Time
Creating Your Vitality Circle
Self-Compassion Celebration
Learn More about The New Day Project:
https://madisonfields.org/the-new-day-project